A summer under the sign of prevention in Carhaix!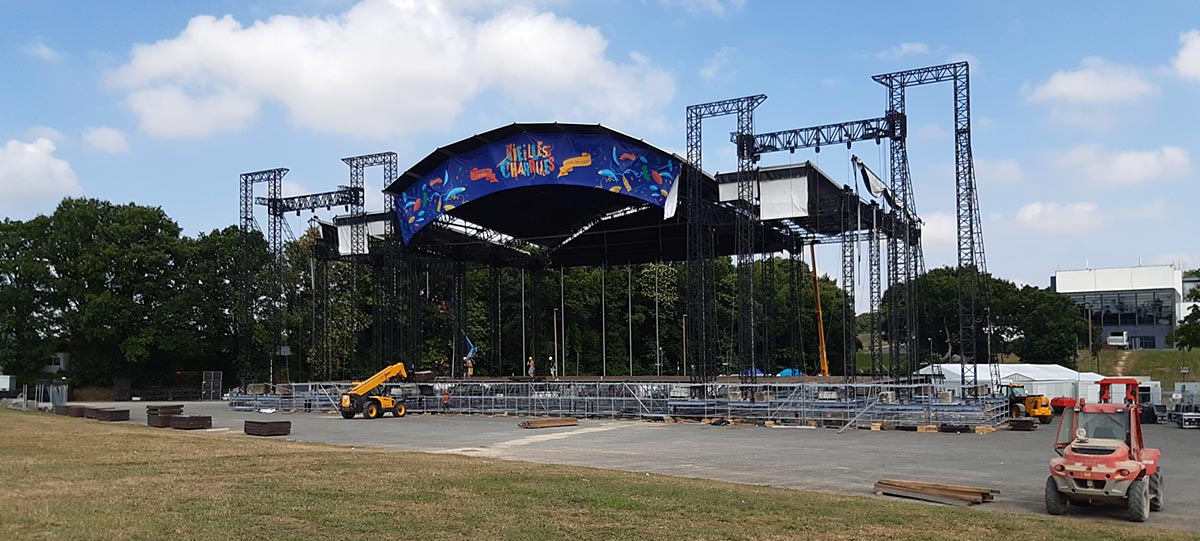 For the fifth consecutive year, the association "Les Vieilles Charrues", which organize the main music festival in France, trusted us to manage safety during the work phases of their 28th edition.
The site assembly stage, an essential preliminary step before the festival, is a major preparation event for the association's teams in terms of management and monitoring of co-activities and prevention control. It is in this context that our teams accompany the association "Les Vieilles Charrues" in the development of their prevention culture by ensuring the documentary follow-up of safety (Prevention Plan, safety protocol...) and by providing technical assistance in the field through the presence of several qualified Health and Safety prevention officers. This phase lasts several weeks.
Dismantling is just as important for the association and further concentrates the activities. Indeed, 80% of the site is dismantled in a few days. Just like the assembly stage, the prevention issues are important. The presence of our teams is an appreciated support during this closing stage of the festival.
The festive environment of our service is a framework appreciated by our prevention specialists, all the more so as the festival "Les Vieilles Charrues" adheres through their sustainable development axis to the development of risk prevention on their site with a strong involvement of the management.